Happy new year! I've not made any resolutions for years, I either forget them or forget to do them. This year I can't forget them, they'll be here to remind me, I may try to avoid them, but here goes. My New Years Resolutions:
I will lose 1 stone. My goal is to lose 2 stone, probably 3 after this Christmas but I will aim for 1. A whole year to do that is achievable right? I type that whilst eating a mince pie.

I will not lose my shit each time I trip over toys. I will try not to, I can't promise this when it comes to Lego. The devils toy.

I will take the children out more often. I don't just mean at weekends or to the park, but during the week when it's just us three. I need to make the most of our time as this year has shown me just how quickly my little munchkins are growing up.

I will not swear (in front of children). I have two very small but very impressionable children. Need I day more.

As a couple we will have a date once a month. I sometimes wonder who the man is laying next to me, so we need to be selfish once in a while and put ourselves first. He is where it all started and we need to make sure our love never dwindles. Besides, a meal without having to be eaten at full speed while the children create a circus of it all, would be heaven. We may not even speak to eachother.

Wine. Once a day.

Exercise three times a week. I'm hoping to go on regular walks or attempt a workout in the lounge. It's all lazy dependant. Whether the children have slept well the previous night, and I'm not feeling lazy. I think three walks a week is achievable.

Be more positive. I tend to have an 'oh ffs' outlook on most things. I've not slept in years, I can't help it. I'm going to try and see a positive side in everything. For example, shitty tantrum in Tesco, means an entertaining blog post (?!).

Be more assertive. I tend to be a bit 'yeah that's fine' when inside I'm thinking 'no no no no…' This is mainly when it comes to friends and family and to do with my children. If I think 'no' or I'm not comfortable with something, it's time to say it.
I think 9 new years resolutions for 2016 is pretty good. It's enough. Happy New Year everyone, I look forward to hearing your resolutions too!
This post has been shared on: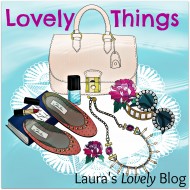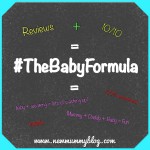 So, what are your New years resolutions?